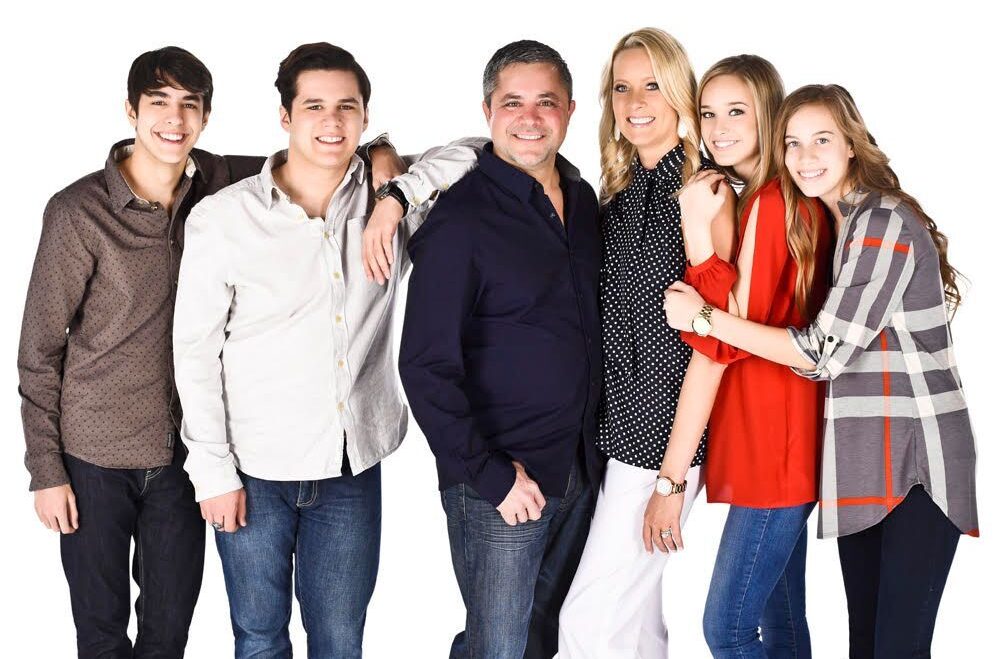 Dr. Gallagher has been serving patients in private practice since 1992. With offices previously located in Grapevine, Coppell, and Keller, TX, he is now happy to relocate exclusively to the Lakeway and Spicewood areas. Dr. Gallagher offers his patients the most modern orthodontic treatments and technology available today in order to provide the best results and a comfortable experience. Because of his specialized training, Dr. Gallagher and his team treat patients from as young as seven to adults in their 70s and beyond. Their goal is to make the entire experience as easy, convenient, and affordable as possible. Dr. Gallagher stays connected with his patients in a wide variety of ways leveraging the latest social media outlets such as Facebook, Instagram, and Twitter to send messages and information out and stay in touch.
Dr. Gallagher's love of his profession shows in his skill and caring personality, which creates a warm and winning combination for his patients. Because orthodontics is a constantly evolving field, Dr. Gallagher eagerly accepts the challenge to remain updated on the newest treatment options. "There have been dramatic advances in orthodontics that allow the whole process to be faster, more gentle, and more aesthetically appealing," says Dr. Gallagher. "It amazes me what we're able to do for our patients compared to when I first started in practice."
Background
Dr. Gallagher was born and raised in Arlington, TX, and attended UT Arlington as a Mechanical Engineer. He then attended Dental School at UT Health Science Center in San Antonio, TX. Immediately after receiving his Doctorate of Dental Surgery Degree (DDS), he was accepted to the Orthodontic Program at Baylor College of Dentistry in Dallas, from which he received his Master in Orthodontics (MS). Baylor is known as one of the most prestigious programs available and is respected worldwide as an excellent training program. Not coincidentally, at the age of ten Dr. Gallagher decided that he wanted to be an orthodontist while a patient in that very program. He is also a licensed private pilot and enjoys outdoor activities such as biking, boating, and skiing. Between him and his wife Dana, they have five children and live in the Lakeway area.
Exceptional Care
Skill and compassion go hand-in-hand when providing exceptional patient care.
"As an orthodontic professional, I stay up to date on the latest advancements in orthodontics in order to provide the most current treatment options for my patients. As a doctor, I recognize that my patients are unique individuals who have placed a great deal of trust in my team and me. That is just one reason why I value each and every patient relationship. I appreciate the time you've taken to find out more about our orthodontic practice, our team, and the many services we can provide to help you achieve optimum oral health."