The Hills Orthodontist
Are you looking for a trustworthy orthodontist in The Hills, TX? Well, you're in luck! Gallagher Orthodontics offers superior orthodontic services in The Hills, TX. Our outstanding lead orthodontist, Dr. Gallagher, has been in private practice for over 30 years. With the most advanced orthodontic techniques and technologies, we will collaborate with you to create a customized treatment strategy to meet your needs.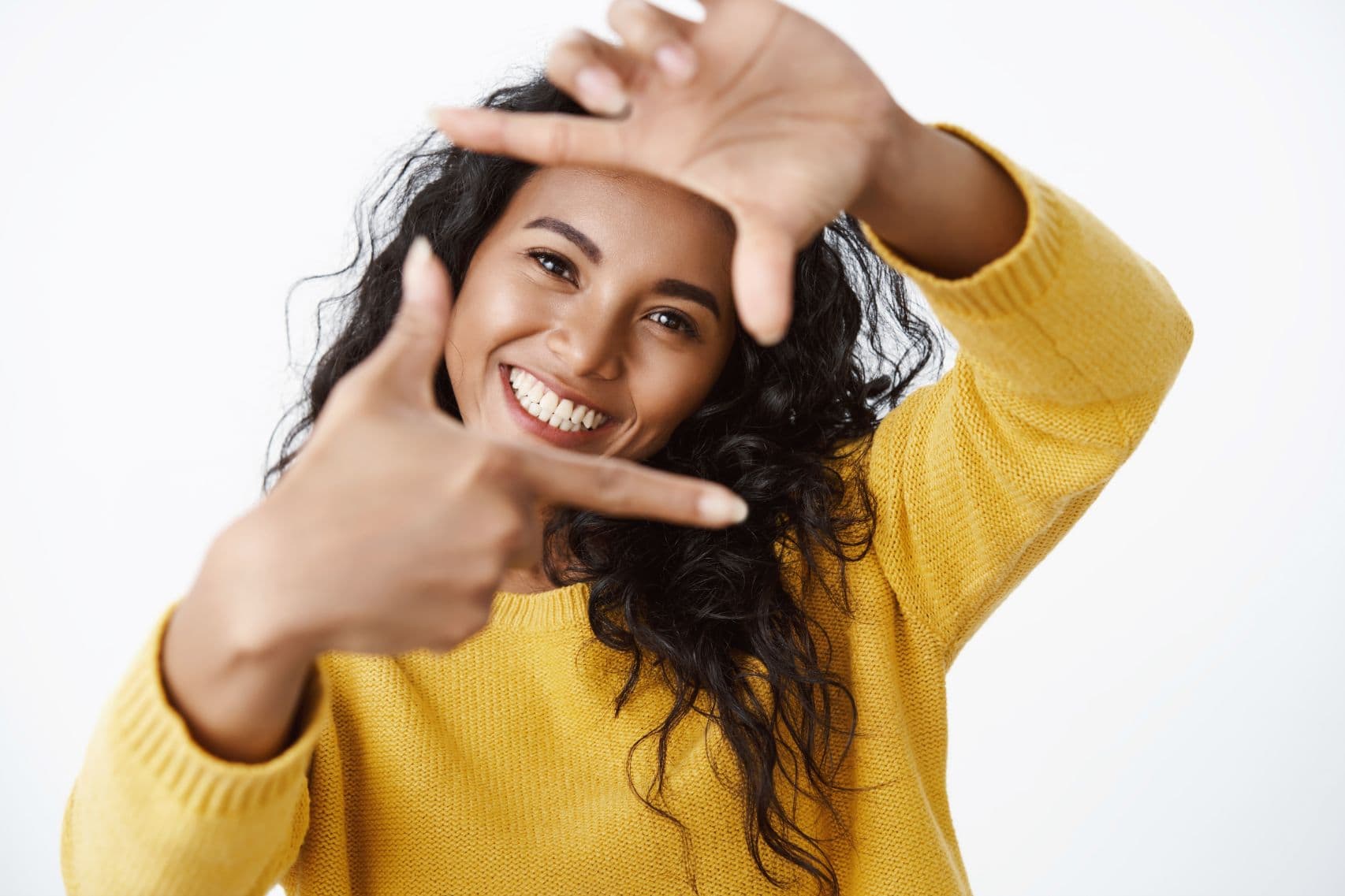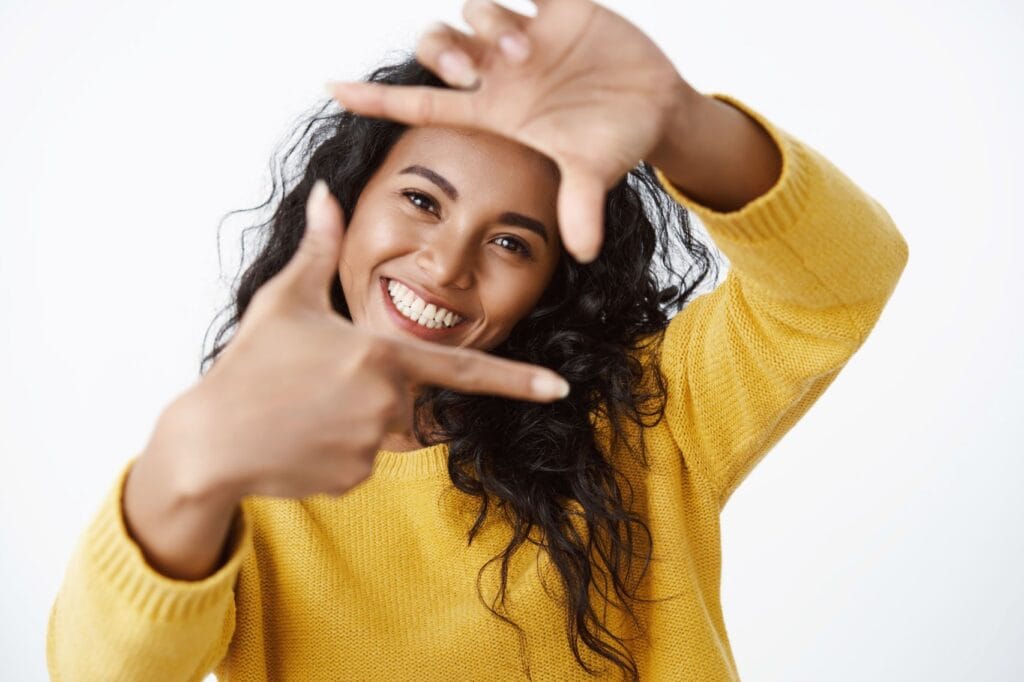 Top Rated The Hills Orthodontics Office
You can expect nothing less than the best orthodontic care when you visit Gallagher Orthodontics. We can precisely evaluate each patient's condition and create a tailored treatment plan using cutting-edge 3D technology. We are dedicated to providing you with the greatest quality orthodontic care available. We stay up to date on the latest orthodontic advances to ensure that your smile is as healthy as it is attractive. That is why many residents of The Hills community choose Gallagher Orthodontics as their primary orthodontic provider. When your orthodontic treatment is over, we want you to "Leave Smilin'!"
Orthodontic Services We Offer In The Hills, TX
The following treatment options are available to The Hills residents, thanks to Dr. Gallagher and our wonderful team:
Braces
Because each patient's orthodontic demands differ, we provide a diverse selection of braces. We provide self-ligating and ceramic braces in addition to conventional metal braces. At your complimentary consultation, our knowledgeable orthodontic specialists will help you choose the type of braces that is most appropriate for your needs and lifestyle. Say goodbye to misaligned teeth, and welcome to a gorgeous, self-assured smile!
Clear Aligners
As an alternative to braces, we also provide the latest in orthodontic treatment, clear aligners. These custom-made, practically invisible aligners are designed to fit your teeth perfectly and gently shift them into place. You may take them off quickly and easily without diminishing their effectiveness. So come in right now and get ready to show off your stunning smile!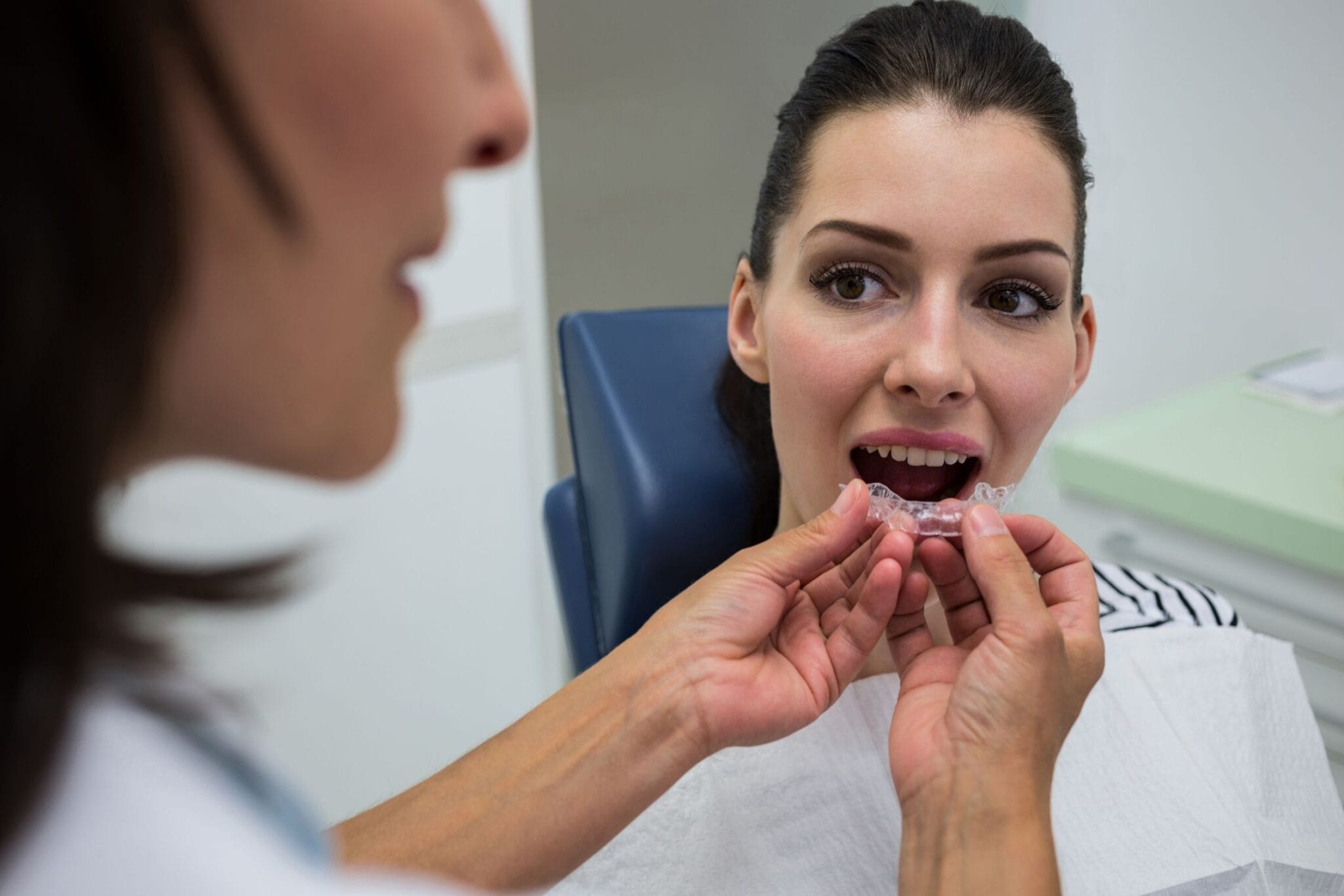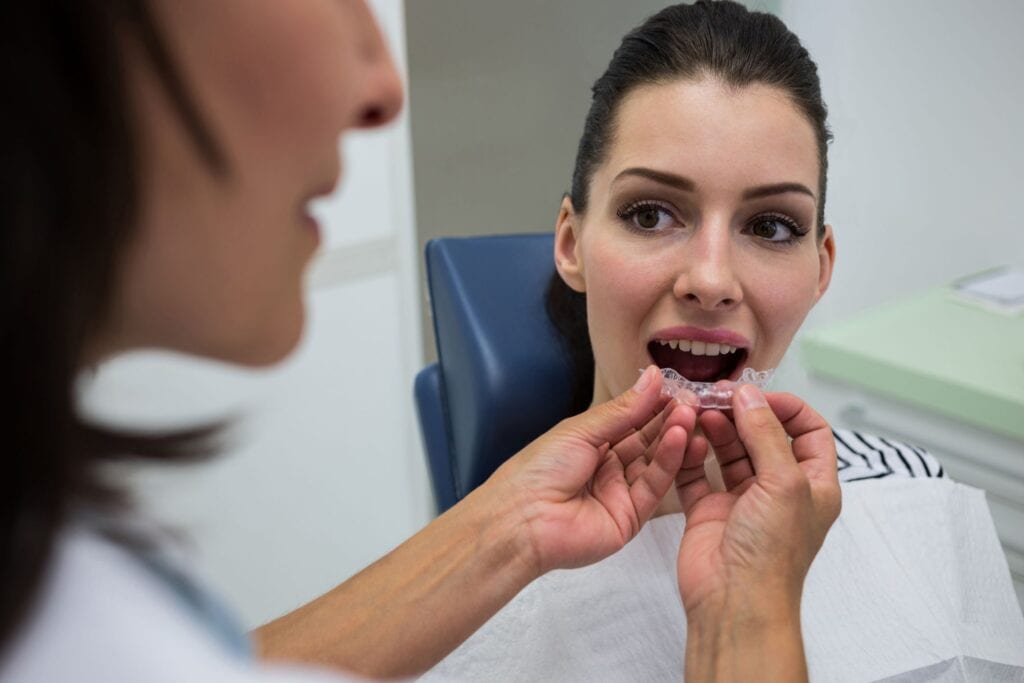 Clear Aligners In The Hills, TX
With the use of contemporary orthodontic treatments like clear aligners, straightening your teeth is now achievable without the need for metal braces. They are made of a soft thermoplastic that fits snugly over your teeth so that they may be gradually moved into position. Your treatment plan calls for you to wear each set of aligners for a few weeks before switching to the next set.
Because of how inconspicuous our revolutionary clear aligners are, you may go about your day without anybody noticing that you are wearing them. Transparent aligners are an appealing solution for those with busy schedules because they are not only removable for eating and other activities, but they also do not have any particular maintenance needs or dietary restrictions. Moreover, transparent aligners frequently necessitate fewer office visits, saving you time and money.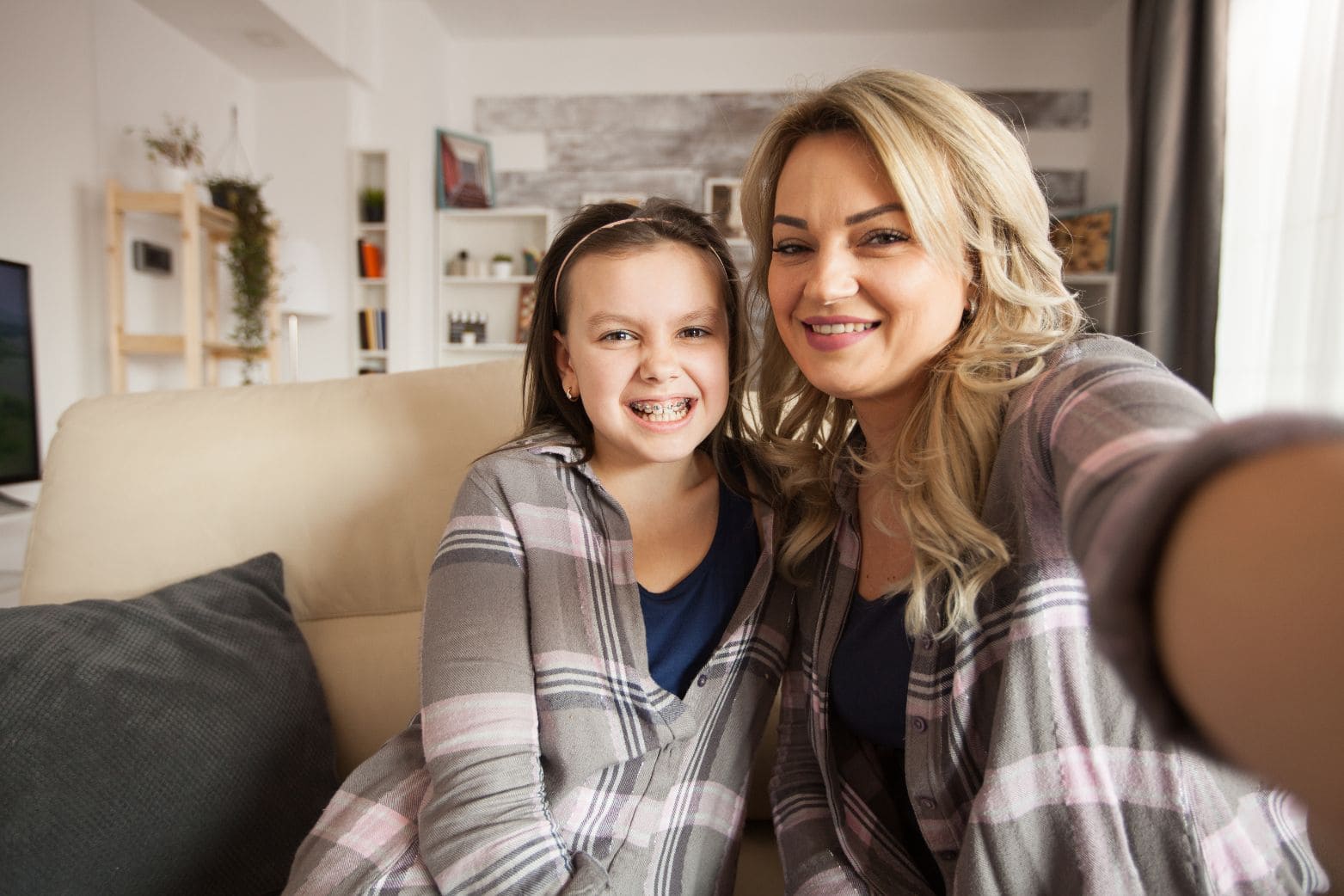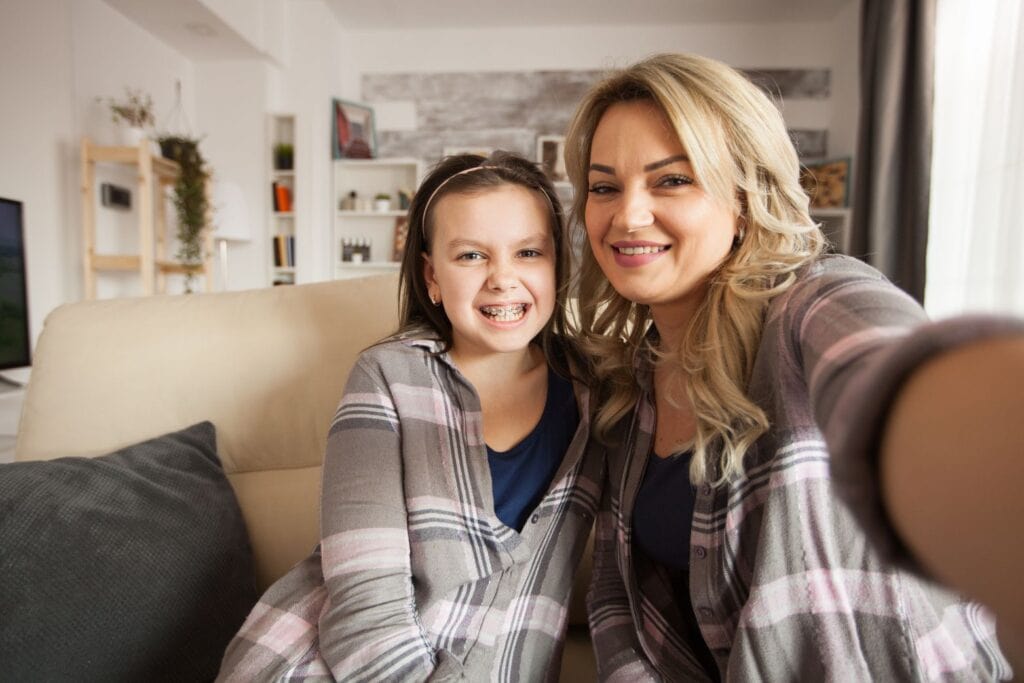 Braces In The Hills, TX
Braces in The Hills, TX, are the most widely used orthodontic treatment for straightening teeth. With braces, brackets are fastened to the front of each tooth, and an archwire connects them. Metal braces, clear ceramic braces, and self-ligating braces are all offered at Gallagher Orthodontics for kids, teens, and adults to match your specific orthodontic needs.
In addition to straighter teeth, orthodontic treatment has other advantages, such as improved bite and more comfortable jaw movement. Moreover, braces can increase confidence in one's appearance, improve speech, and reduce the probability of tooth decay due to improved cleaning abilities.
Types Of Braces We Provide
Conventional Metal Braces
Traditional metal braces are one of the most often used orthodontic treatment options. Conventional braces push teeth into position using metal brackets and wires, giving you a beautiful smile in as little as 12 to 24 months. Since metal braces are durable and affordable, many people favor them.
Ceramic Braces
For adults and teenagers who want to correct their teeth without drawing too much attention to themselves, ceramic braces are a great option. They are made of a translucent ceramic material, which makes them nearly unnoticeable on the teeth while producing results that are just as good as those of metal braces. They don't aggravate your gums and are also very comfortable.
Self-Ligating Braces
Our self-ligating brackets are an innovative way to straighten teeth faster. Instead of using elastic bands to secure the wires, these brackets use special clips, which results in faster treatment periods and more effective tooth movement. They are also very comfortable and adaptable.
Visit The Hills Office Today Or Request A Free Consultation
Look no further than Gallagher Orthodontics for an experienced orthodontist in The Hills, Texas. To schedule a complimentary consultation and learn more about the various orthodontic treatments we provide, including metal braces, ceramic braces, self-ligating braces, and clear aligners, visit our The Hills location or give us a call today! We also have convenient locations in the Rough Hollow Development, Serene Hills, and the Sweetwater Development. We can't wait to work with you to give you the smile you've always wanted!