Bee Cave Orthodontist
Do you live in Bee Cave, TX, and are looking for a reputable orthodontist? You're in luck, then! The orthodontic services we provide at Gallagher Orthodontics are unrivaled in the area. Dr. Gallagher, the outstanding lead of our orthodontic team, has been in private practice for over 30 years. Using the most cutting-edge orthodontic technologies and methods, we will work with you to develop a treatment plan that is tailored to your specific requirements.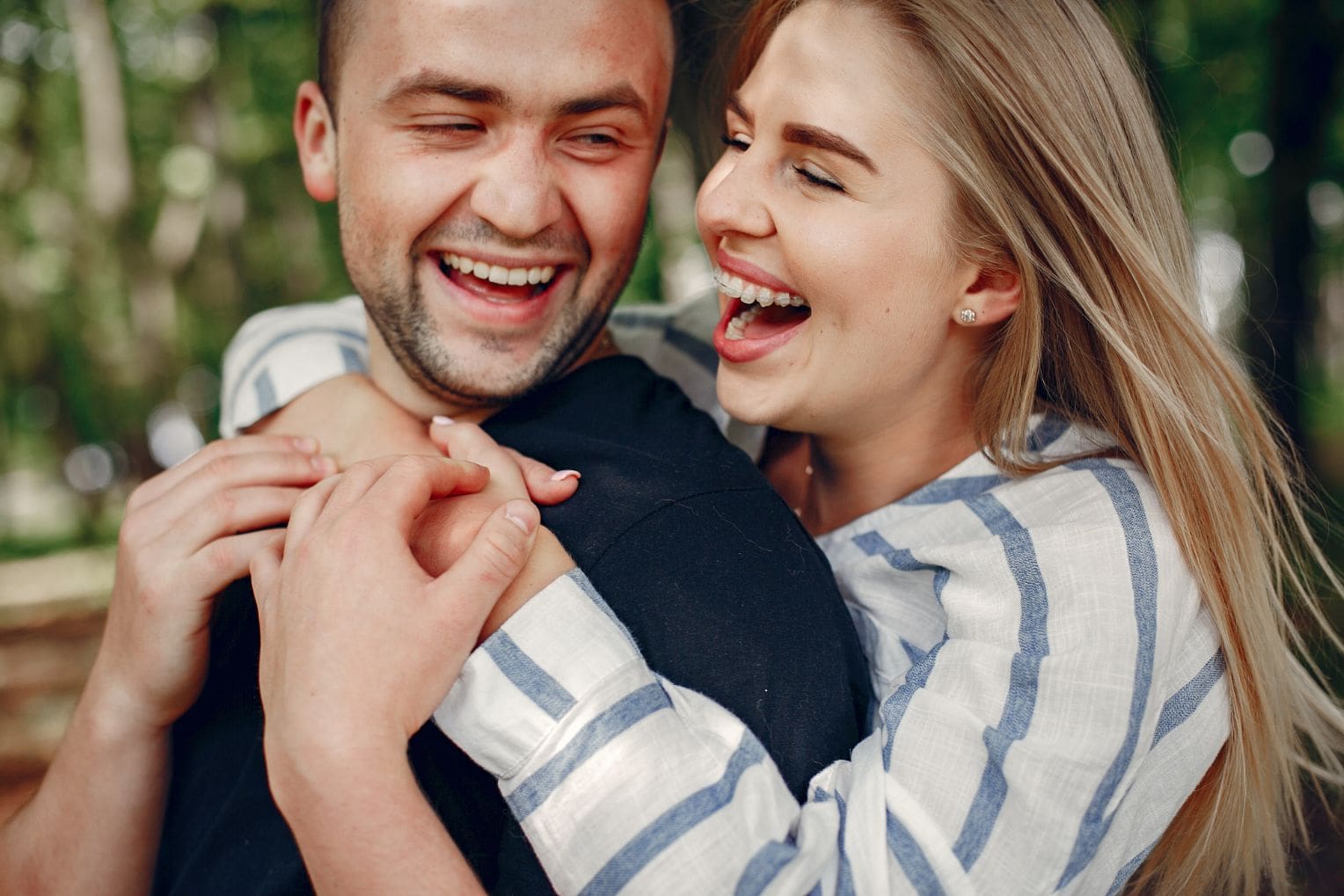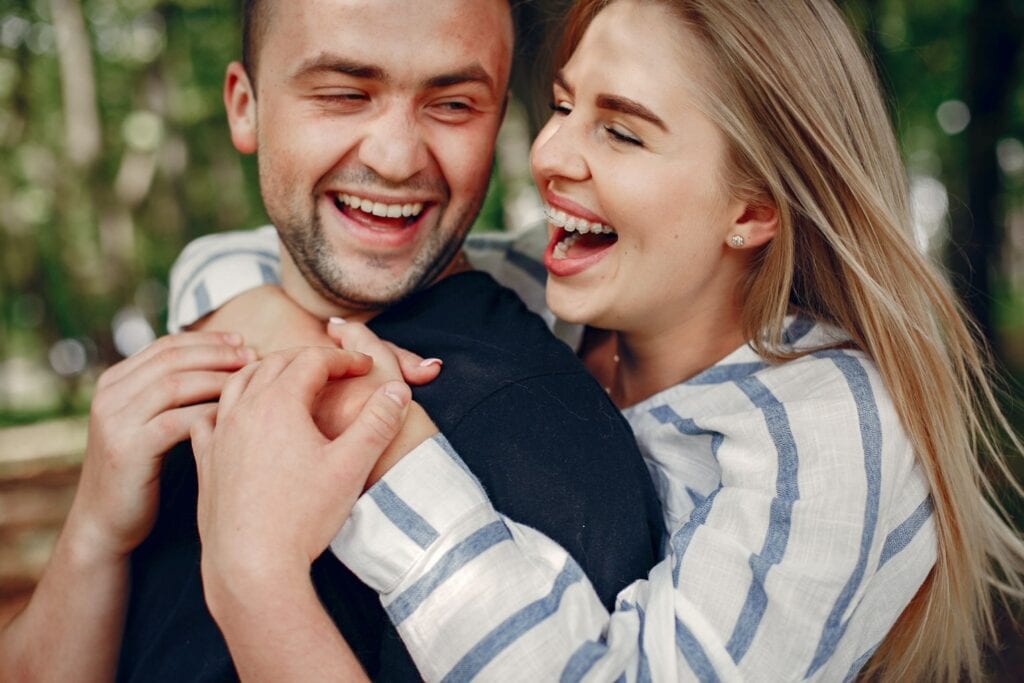 Top Rated Bee Cave Orthodontics Office
When you visit Gallagher Orthodontics, you can expect nothing less than the best in orthodontic care. Using cutting-edge 3D technology, we can precisely evaluate each patient's condition and provide a tailor-made treatment plan. We are committed to providing you with the highest quality orthodontic care possible, and we keep up with the most recent innovations in orthodontics to make sure your smile is as healthy as it is beautiful. That's why many people in the Bee Cave area choose Gallagher Orthodontics as their go-to orthodontic provider. We want you to "Leave Smilin'!" once your orthodontic treatment is complete.
Orthodontic Services We Offer In Bee Cave, TX
Dr. Gallagher and our amazing team are pleased to provide the following options for residents of Bee Cave:
Braces
Different patients have varying orthodontic needs, so we have a wide range of braces. In addition to the traditional metal braces, we also offer ceramic and self-ligating braces. Our skilled orthodontic experts will assist you in determining which type of braces is best suited to your needs and lifestyle during your initial complimentary consultation. Bid farewell to crooked teeth and hello to a stunning, confident grin!
Clear Aligners
We also provide cutting-edge transparent aligners as an alternative to braces. These custom-made, nearly invisible aligners fit your teeth like a glove and gradually shift them into place. They're easy to take off without sacrificing performance, and they do a great job overall. So come in now and get ready to show off your gorgeous smile!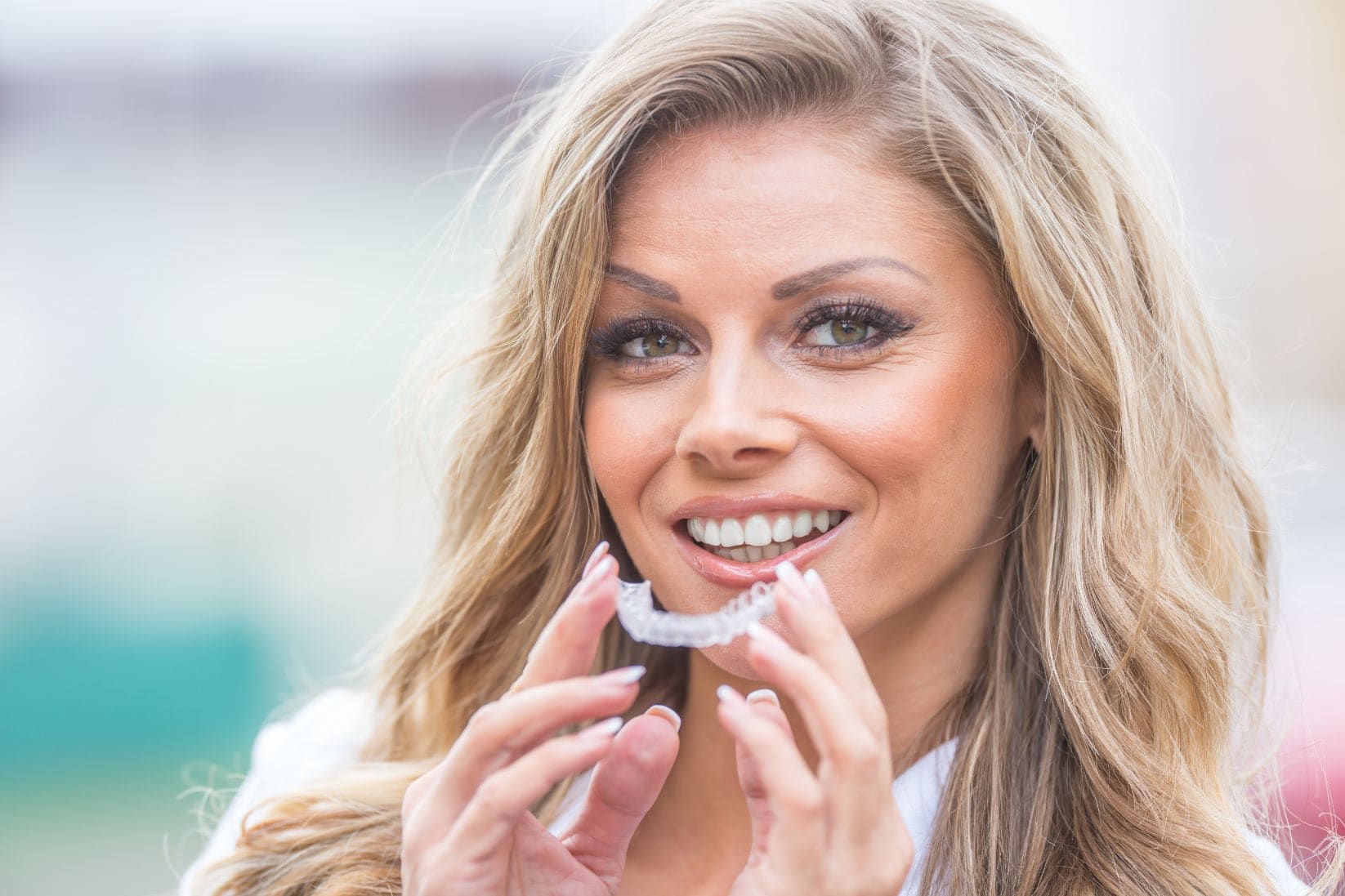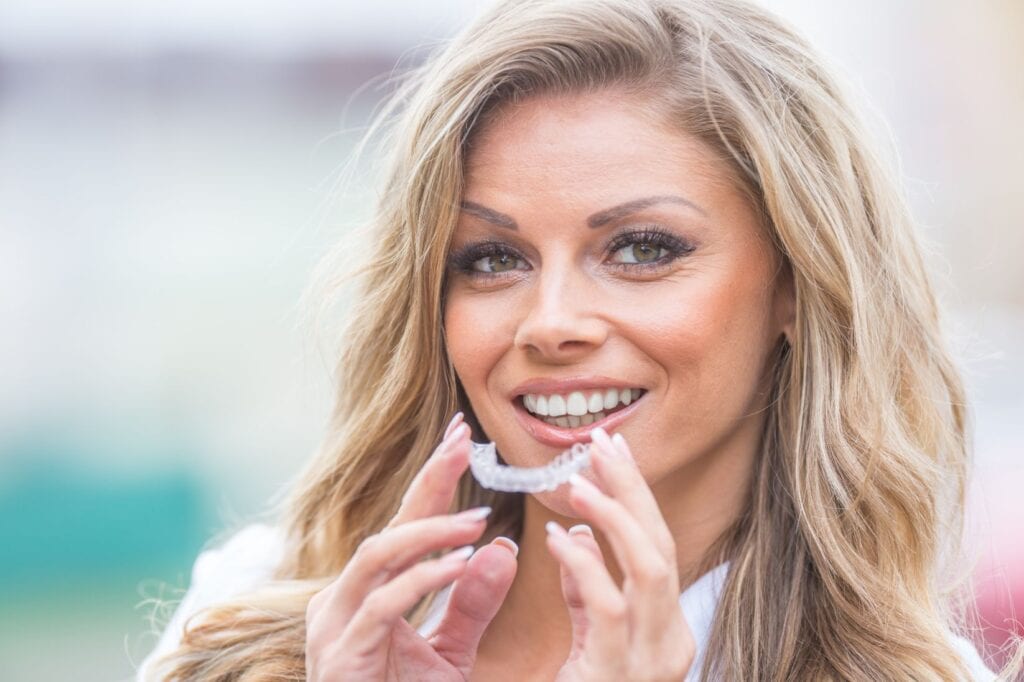 Clear Aligners In Bee Cave, TX
Straightening your teeth with no need for metal braces is now possible with the help of modern orthodontic treatments like clear aligners. They're composed of a soft thermoplastic that fits securely over your teeth to shift them into place gradually. Each set of aligners in your treatment plan is meant to be worn for a few weeks before being replaced by the next.
Our revolutionary clear aligners are barely noticeable, so you can go about your day without anyone knowing you're wearing them. In addition to being removable for eating and other activities, transparent aligners do not have any special care requirements or dietary restrictions, making them an attractive alternative for individuals with busy schedules. Furthermore, clear aligners often call for fewer visits to the orthodontist's office, saving you time and money.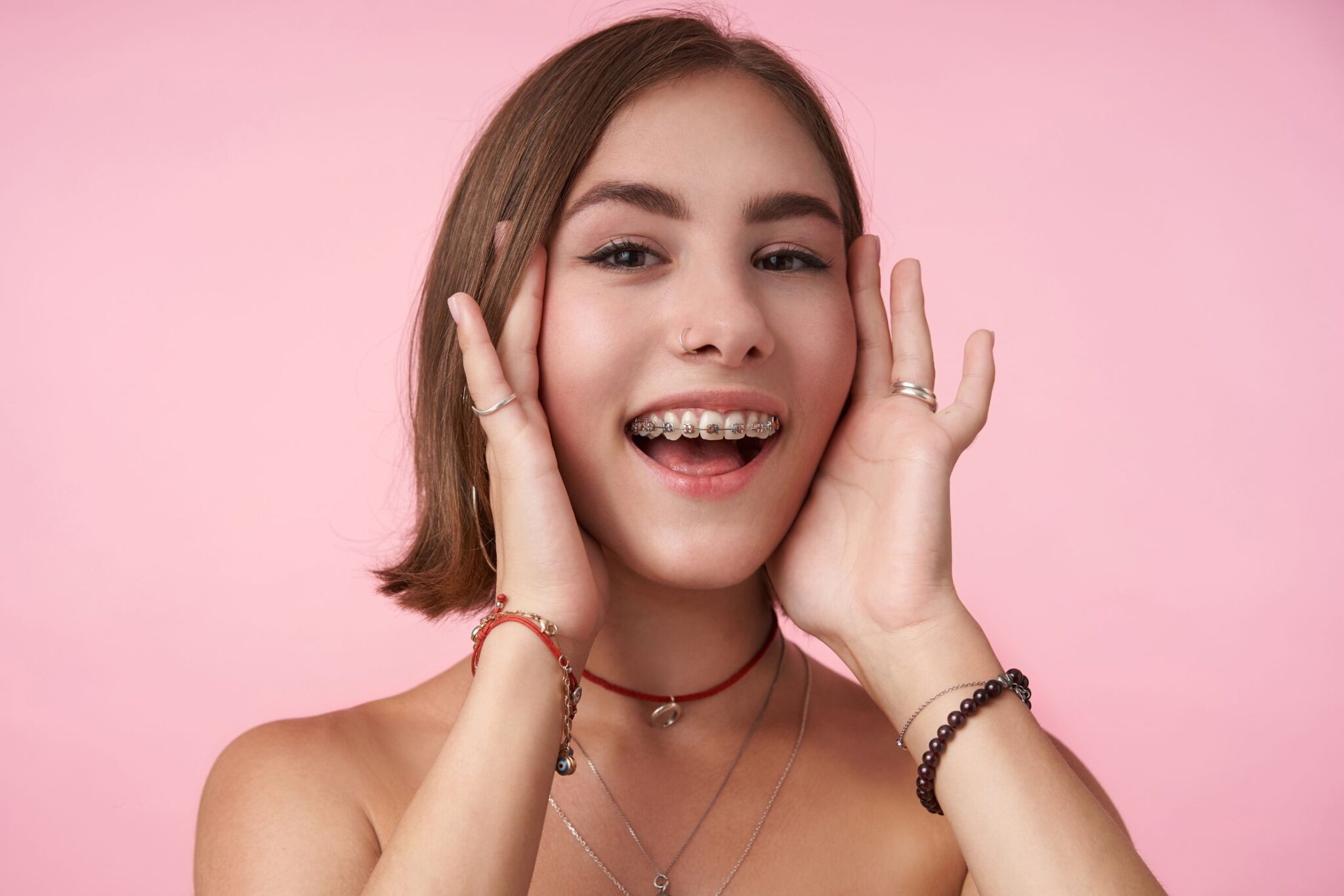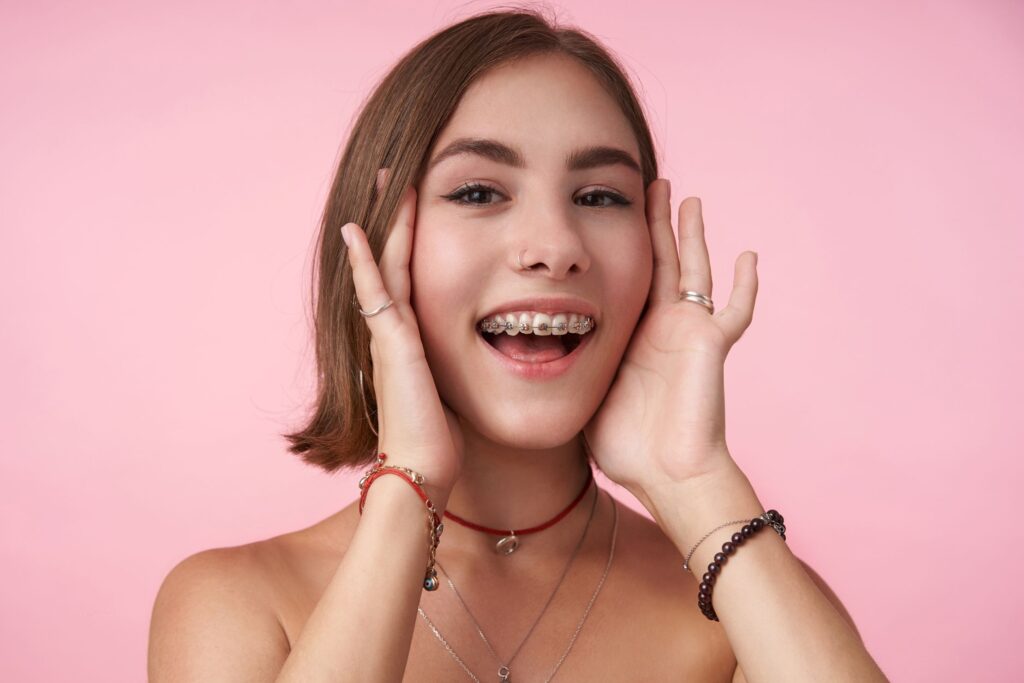 Braces In Bee Cave, TX
The most popular orthodontic treatment for straightening teeth is braces in Bee Cave, TX. Brackets are affixed to the front of each tooth with an archwire connecting them, providing a gentle force that shifts teeth into place over time. To meet your unique orthodontic needs, metal braces, clear ceramic braces, and self-ligating braces are available at Gallagher Orthodontics for children, teens, or adults.
The benefits of orthodontic treatment extend beyond straighter teeth to include a better bite and more comfortable jaw function. Braces can also improve speech, lessen the likelihood of tooth decay due to greater cleaning capacity, and boost confidence in one's looks.
Types Of Braces We Provide
Traditional Metal Braces
One of the most common forms of orthodontic treatment is traditional metal braces. Traditional braces consist of metal brackets and wires that shift teeth into place, giving you a dazzling smile in as little as 12 to 24 months. Many people prefer metal braces since they last a long time and don't break the bank.
Ceramic Braces
Ceramic braces are an excellent choice for adults and teenagers who wish to straighten their teeth without bringing too much attention to themselves. Manufactured with a translucent ceramic material, they are virtually invisible on the teeth and achieve the same great outcomes as metal braces. They're also quite comfortable and don't irritate your gums.
Self-Ligating Braces
Our self-ligating brackets are a cutting-edge method for straightening teeth in a shorter amount of time. These brackets use unique clips to attach the wires, as opposed to elastic bands, allowing for more efficient tooth movement and shorter treatment times than standard braces. They are also extremely adjustable and comfortable.
Visit Us Today Or Request A Complimentary Consultation
If you're looking for a skilled orthodontist in the Bee Cave, TX, area, look no further than Gallagher Orthodontics. Stop by our Bee Cave location or contact us to set up a complimentary consultation and learn more about the many orthodontic options we offer, including metal braces, ceramic braces, and self-ligating braces, in addition to clear aligners. We are excited to work with you to give you the smile you've always wanted.